2023 Fire Prevention Week
Fire Prevention Week Social Media Files
2023 Fire Prevention Week Material Produced In Canada With The Generous Support Of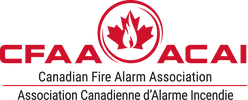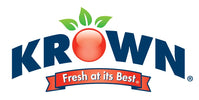 A big THANK YOU to Co-operators for partnering with CanOps on piloting the new
'Fire Prevention Week in a Box' program in which Co-operators are providing Fire
prevention Week materials to fire departments across the country and actively
supporting their fire and life safety efforts.
CanOps Store has adapted our publications and translated them based on material published by the National Fire Protection Association (www.nfpa.org).  Any adaptation or translation from the original is solely our responsibility and therefore NFPA makes no warranty as to the accuracy or completeness of any information contained herein.
CanOps stocks great Fire Prevention Week material in both English and French, and each time we have ordered, the entire process from start to finish is always extremely easy. 
If a certain item is unavailable, Jeff will contact us immediately to advise, recommend another suitable product, or track the shipment of the material we are interested in, and will always make sure we are satisfied.
The territory of Nunavut has secured the services of the Canadian Public Safety Operations Organization (CanOps) for Fire Prevention Week Materials for the last several years.
The services provided by CanOps to the Nunavut Fire Marshal's Office has simply been great. Their proactive approach to communicate with Fire Department's, AHJ's, well in advance of Fire Prevention Week each year allows orders are shipped on time, to arrive in isolated arctic communities throughout Nunavut, this ensures fire prevention week activities can be executed successfully.
All products supplied by CanOps are of a high-quality standard, the shipping process is worry free, and they will even ship out to all communities in your region and forward one invoice to simplify the payment process.
I have purchased supplies from CanOps over the years for Fire Prevention Week and prizes for Education delivered in our schools.
Have always had great service when ordering these products.  The Children in our community have always enjoyed the Fire Department attending with goodies we have received from CanOps. 
Look forward to new products that come out and will continue to support CanOps in the future, keep up the great work.
This year our experience with the CanOps Fire Prevention Week Program was excellent. There was a great selection of materials and resources to purchase to use for our Fire Prevention Week activities. The ordering was easy to do and we received shipments on time as promised. As usual we had excellent service from our representative and we look forward to working with CanOps again.
CanOps has been our choice for Fire Prevention Material for quite some time.
We always choose CanOps because of their quick, efficient and organized service.
The ease of ordering and prompt delivery allows us to deliver our Fire Prevention Programs seamlessly.